Want to discover the most profitable multi-family real estate investing strategy and how you can take advantage of it?
I recently sat down with Jack Hoss, host of the REI Mastermind Network Podcast, and discussed how our value-add strategy allows us to earn as much as 30%+ annual returns for our investors.
Although there are people who utilize their own version of a value-add strategy, very few have the knowledge and experience necessary to be successful with it. Today I'm going to teach you how I've perfected this technique over 23 years, and how you can take advantage of this as a passive investor.
Let's get started.
What Is Our "Value-Add" Strategy and Why Can It Be Wildly Profitable?
In essence, our value-add strategy is precisely what it sounds like—we "add value" to every property we purchase. The reason we do this is that adding value helps us increase rents, boost cash flow, build appreciation, and more.
So, how exactly do we add value?
The process begins during the initial hunt for a property to invest in; we focus on decent properties in good neighborhoods that need some renovation. My method for picking neighborhoods is very simple… I have to feel comfortable and safe bringing my wife, son, and daughter to one of these neighborhoods.
In terms of the actual value that we bring to the table, we like to start off with exterior improvements. I pretend like I'm a prospective renter, and I go through a real-life simulation of what a prospective renter would see once he or she drives up to the property.
You know—details like the signage, the front entrance, the curb appeal, etc.
Another very important aspect of a property is the amenity package. I want to make sure that our tenants have access to the best amenities so they can truly enjoy their stay at our property.
This usually includes a clubhouse, pool table, fitness center, outdoor grill, quality pool furniture, outdoor TV, and more. We want them to be able to picture spending the perfect day at our property when they look at our amenities. For example: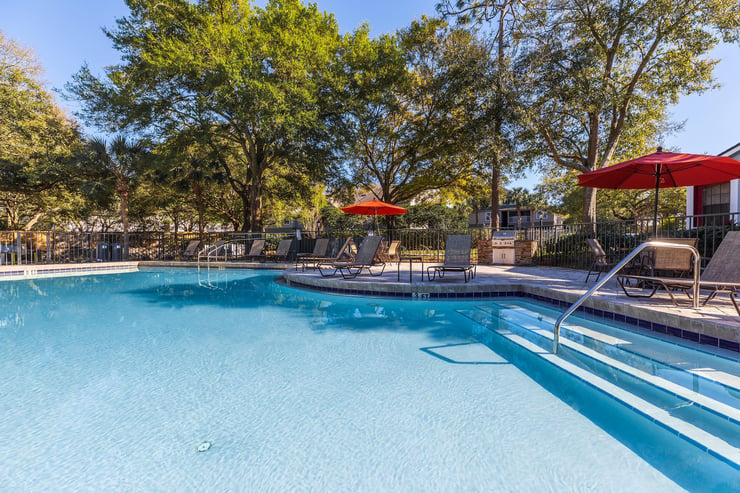 Mom could be working out at the gym while Dad watches the football game on our HDTV. The kids could be swimming in the pool and having a blast with their friends… then it's time for lunch where Grandpa could make burgers on the grill for the whole family.
Perfect!
Now, in terms of interior improvements, we want to ensure that the inside of the apartments themselves are upgraded and modernized. It isn't uncommon for us to purchase properties that were built in the 70s, 80s, or 90s, so it's crucial that we renovate each unit to appeal to the discerning tastes of today's renters.
Some of these renovations can include stainless steel appliances, new paint, wood flooring, and updated fixtures. Once everything is said and done, we're left with a brand-new looking property that allows us to command an extra $300+ per month in rent per unit.
Now that may not seem like a lot at first, but if you crunch the numbers you'll notice that $300 can make a HUGE difference to our bottom line.
For example, let's say we purchase a multi-family property that comes with 120 units and we're able to raise rents by $300 per unit.
$300 x 120 = $36,000 per month.
$36,000 X 12 months = $432,000 per year.
That's $432,000 in extra income from a simple $300 rent increase! Pretty crazy if you ask me.
And that's not even the best part… that $432,000 in new cash flow increases the value of the property by as much as $8.5 million!
That's how we make so much money for our investors!
To learn more about how multi-family real estate investing can increase your investment portfolio as a passive investor, click here to listen to the full REI Mastermind Network Podcast.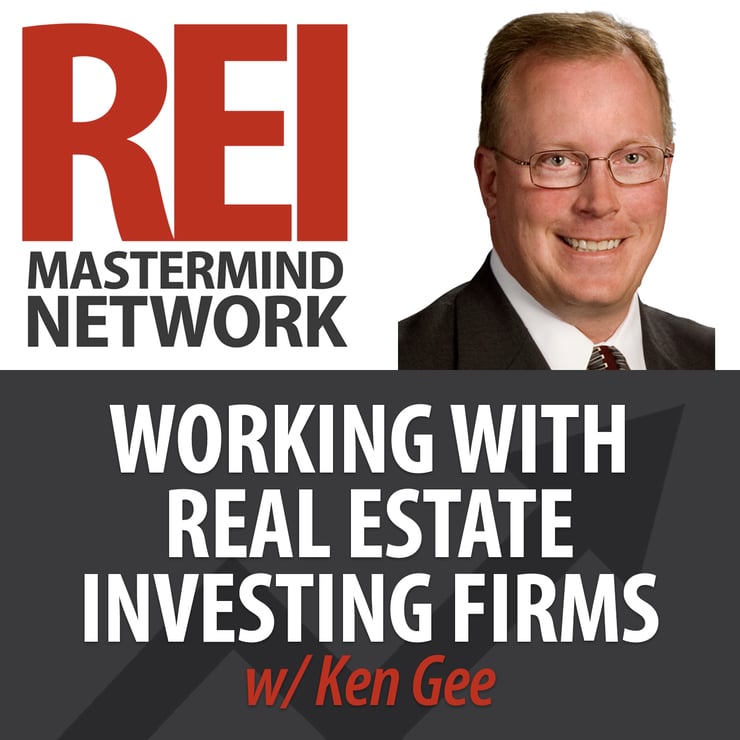 Disclaimer: This is not an offer to buy or sell any security.
All investments involve risk and may result in partial or total loss. Past performance is not indicative of future results. Any historical returns, expected returns, or probability projections may not reflect actual future performance. Prospective investors should carefully consider their investment objectives, risks, charges and expenses, and should consult with a tax, legal and/or financial adviser before making any investment decision.