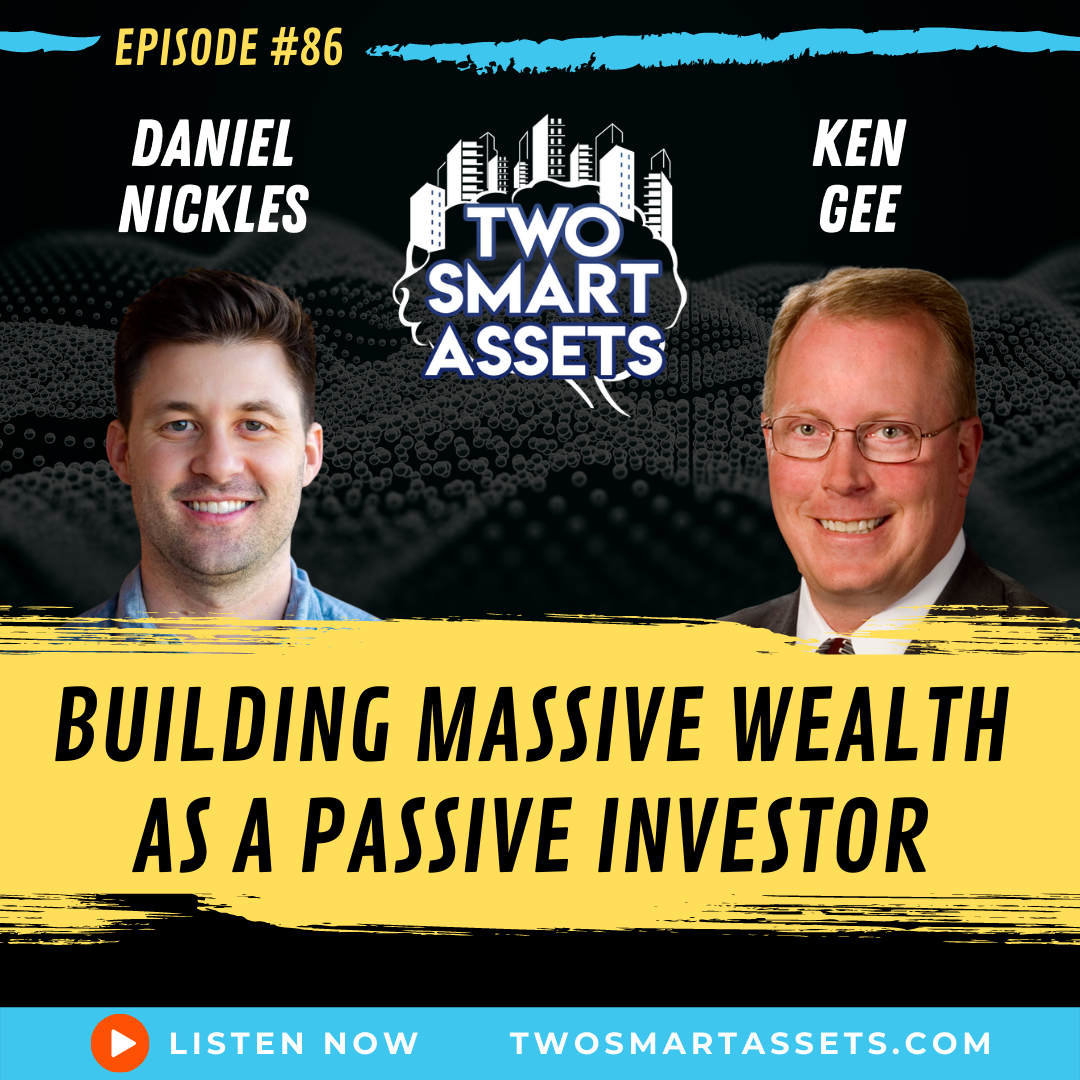 Podcast: Two Smart Assets Podcast
Episode Number: IF AVAILABLE
Episode Title: BUILDING MASSIVE WEALTH AS A PASSIVE INVESTOR
Host: Daniel Nickles
Guests: Ken Gee, Founder & Managing Member, KRI Partners
Building Massive Wealth as a Passive Investor
Daniel Nickles and Ken Gee sit down to talk about how to build massive wealth as a passive investor. Hear the story about how Ken got started in real estate, why he decided to leave a great career to pursue real estate and how he did it.
In this episode you will learn:
Understanding finance and how lenders think.
You have to live a goal-driven life!
Mismatches between investor and investment goals create problems.
Vetting a real estate firm.
What a private equity real estate fund.
As a passive investor, what should you ask and not ask about?
Learn more and listen to the conversation here.